Onco Ortho Surgery
---
---
Onco Ortho Surgery is the branch of medicine that deals with surgery of the nervous system. The nervous system is made up of the central nervous system and the peripheral nervous system. The brain and the spinal cord comprise the central nervous system while the peripheral nervous system is composed of the nerves and sensory receptors of the sense organs (such as the ears, eyes, skin etc.). Surgeons who perform Onco Ortho Surgery are called neurosurgeons.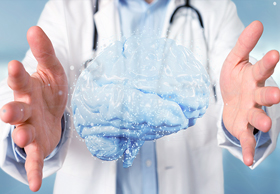 Department of Onco Ortho Surgery caters to patients with a wide variety of neurosurgical problems.Our objective is to provide the best possible Onco Ortho Surgery treatments at affordable costs.
Department of Onco Ortho Surgery is equipped with state-of-the-art operating rooms, dedicated neurosurgical intensive care unit and has established neuro-rehabilitation program for post-operative patient care.
The team consists of senior consultants with expertise in various dimensions of advanced micro-surgical techniques are backed with an experienced and qualified support staff team, which makes us one of the best Onco Ortho Surgery hospitals in India.
Types of Onco Ortho Surgery
Savera is the best Onco Ortho Surgery hospital in India offering different subspecialities of Onco Ortho Surgery. The types of Onco Ortho Surgery can be broadly classified as follows:
Neuro-oncology: This is a speciality that is focussed on tumours of the brain and the spinal cord
Functional Onco Ortho Surgery: Surgery to treat problems such as movement disorders, cerebral palsy and epilepsy come under this speciality.
Neurovascular Surgery: This speciality as the name indicates is focussed on the blood vessels that supply the nervous system and their related problems such as narrowing, aneurysms, etc.
Paediatric Onco Ortho Surgery: Onco Ortho Surgery that is focussed on the neurological problems that occur in the developmental and childhood stages. This involves the treatment of congenital defects such a spina bifida, tumours and other anomalies.
Traumatology: A neurosurgeon who specialises in traumatology treats injuries to the nervous system, such as head injuries, surgically.
Spinal Surgery: This speciality is focussed on surgeries of the spinal cord.
Skull-base surgery: Neurosurgeons in this field specialize in anomaly surgeries present at the skull base.
Services Offered
The Onco Ortho Surgery department handles the entire spectrum of neurological disorders in the areas of Adult and Paediatric Onco Ortho Surgery. We also perform the entire range of surgeries of the Brain, Spine ,spinal cord and Peripheral nerves.
Surgeries for deep seated brain tumors like acoustic neuroma
Computer-assisted stereotactic surgery
Awake craniotomy for tumor excision-where brain tumor is excised keeping the patients awake, It is painless.
Computer assisted surgery for spinal disorders
Peadiatric Onco Ortho Surgery
Surgeries for Cerebrovascular disorders
Surgical treatment for epilepsy
Surgical treatment for movement disorders including parkinsonis
Surgery for the pituitary tumors
Ozone Nucleolysis
Neuro Navigation
---