Cardiology
---
---
The department of cardiology at Savera hospital is regarded as the best of its kind in the eastern region. This is because it is backed not only by the finest of equipments, but also the best of doctors and paramedical staff.The department provides a whole range of services starting from diagnostic tests such as ecg, echocardiogram, treadmill test, holter monitoring etc., to complex treatment procedures equipped with the latest gadgets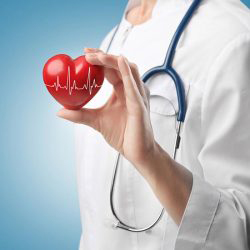 from world leaders like hewlett-packard, marks, schiller, e-merck and beckmann, the reports generated from the department are verified by the respective specialist consultants.
PRINCIPAL PROCEDURES
ECG is the process of recording the electrical activity of the heart over a short period of time using electrodes placed on the skin. These electrodes detect the tiny electrical changes on the skin that arise from the heart muscle's electrophysiologic pattern of depolarization and repolarization during each heartbeat. It is very commonly performed to detect any cardiac problems.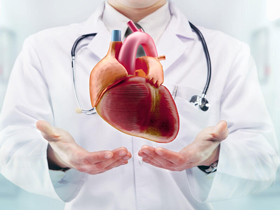 In a conventional 12-lead ECG, four electrodes are placed on the patient's limbs and six electrodes on the chest wall. The overall magnitude of the heart's electrical potential is then measured from twelve different angles ("leads") and is recorded over a period of time (usually ten seconds). In this way,
the overall magnitude and direction of the heart's electrical depolarization is captured at each moment throughout the cardiac cycle. The graph of voltage versus time produced by this noninvasive medical procedure is an electrocardiogram.
Medical Uses Of ECG:
The overall goal of performing electrocardiography is to obtain information about the structure and function of the heart. Medical uses for this information are varied and generally relate to having a need for knowledge of the structure and/or function. Some indications for performing electrocardiography include:
Suspected myocardial infarction (heart attack) or chest pain.
Suspected pulmonary embolism or shortness of breath
A third heart sound, fourth heart sound, a cardiac murmur or other findings to suggest structural heart disease
Perceived arrhythmia either by pulse or palpitations
Monitoring of known cardiac dysrhythmias
Fainting or collapse
Seizures
Monitoring the effects of a heart medication (e.g. drug-induced QT prolongation)
Assessing severity of electrolyte abnormalities, such as hyperkalemia
Cardiac stress testing
ECHOCARDIOGRAPHY
An Echocardiogram, often referred to as a cardiac echo or simply an echo, is a sonogram of the heart. (It is not abbreviated as ECG, because that is an abbreviation for an electrocardiogram.) Echocardiography uses standard two-dimensional, three-dimensional, and Doppler ultrasound to create images of the heart.
Echocardiography has become routinely used in the diagnosis, management, and follow-up of patients with any suspected or known heart diseases. It is one of the most widely used diagnostic tests in cardiology. It can provide a wealth of helpful information, including the size and shape of the heart (internal chamber size quantification), pumping capacity, and the location and extent of any tissue damage. An echocardiogram can also give physicians other estimates of heart function, such as a calculation of the cardiac output, ejection fraction, and diastolic function (how well the heart relaxes).
TRANSTHORACIC ECHOCARDIOGRAM
A standard echocardiogram is also known as a transthoracic echocardiogram, or cardiac ultrasound. In this case, a transducer (or probe) is placed on the chest wall (or thorax) of the subject, and images are taken through the chest wall. This is a noninvasive, highly accurate, and quick assessment of the overall health of the heart.
TRANSESOPHAGEAL ECHOCARDIOGRAM (TEE)
This is an invasive way to perform an echocardiogram. A specialized long, flexible probe containing an ultrasound transducer at its tip is passed into the patient's esophagus. This allows image and Doppler evaluation from a location directly behind the heart. This is known as a transesophageal echocardiogram. Transesophageal echocardiograms are most often used when transthoracic images are suboptimal and when a more clear and precise image is needed for assessment to assess pathologies involving specially the base of the heart. This test is performed in the presence of a cardiologist, with the assistance of a registered nurse, and an ultrasound technician.
THREE-DIMENSIONAL ECHOCARDIOGRAPHY
Three-dimensional echocardiography (also known as four-dimensional echocardiography when the picture is moving) is possible, using a matrix array ultrasound probe and an appropriate processing system. This enables detailed anatomical assessment of cardiac pathology, particularly valvular defects, and cardiomyopathies.
Services Offered
Savera Hospital provides an all-inclusive programme for the management of heart disease from newborns to adults including prevention, diagnosis, treatment and rehabilitation. In addition, this centre has special programmes that offer minimally-invasive valve replacement, i.e., key-hole surgery, beating heart coronary artery bypass grafting and awake cardiac surgery.
The centre is supported by
Autologous chondrocytes for articular (joint) cartilage repair
Autologous osteoblasts and stem cells for bone repair in avascular necrosis
Platelet Rich Plasma (PRP) for musculotendinous problems
Technology
The Centre has dedicated operation theatres supported by Computer-Aided Navigation Systems for Joint Replacement & Arthroscopic Surgery that provide accuracy and in turn superior long-term results. Our Physical Medicine and Rehabilitation Programme supports this centre and ensures that all our patients get back home faster and with greater independence.
The centre offers extensive expertise in
Trauma
Paediatric Orthopaedics
Arthroscopic Surgery
Sports Orthopaedics
Joint Replacement
Spine Surgery
Rheumatology
---