Radiology
---
---
The Department of Radiology at Savera boasts of putting our patients first and strives to provide the best patient care in an ultramodern facility. We are committed to providing excellence in patient care, education and research, with state-of-the-art technology. Our team of professional radiologists uses the most recent innovations to help people recover from their illnesses.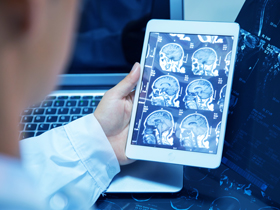 Our radiologists work in close collaboration with the doctors to enhance patient diagnosis and treatment. For us, early detection is a priority. We leave no stone unturned to make the optimum use of advanced imaging technology for early disease detection and then taking all steps necessary towards its cure.
The department employs latest digital technology that includes:
Neuroradiology
CT
MRI
Ultrasound Imaging
Digital Mammography
Diagnostic and Musculoskeletal Radiography
Head and Neck imaging
General Diagnostic x-ray
Services Offered
4D Ultrasound
Scanning using hi-end machine - 4D imaging of most organs of body with high end resolution, TVS and color Doppler facilities. Additional facilities include DICOM capability & CD writing.
Mammography
Bone Densitometer
High end ECHO
Digital X-ray
Advanced computerized radiography for acquiring high quality x-ray imaging. Images can be processed, stored and transmitted to anywhere in the world.
Mobile X-ray Machine
OPG & CEPHALOGRAPHY
All special tests like Barium studies (Barium enema, Barium meal Follow Through, upper GIT) for imaging of Dental and Trauma patients Intravenous Urography (IVP)
Micturating cystourethrography (MCURGU)
Hysteropsalpingography (HSG)
Sialography
Colonogram etc.
Non vascular Interventional Procedure: Percutaneous abscess drainage.
Ultrasound and CT guided FNAC and biopsies.
Pleural and ascitic fluid aspiration etc.
Fetal viability & well-being scanning.
---