Pathology
---
---
This is a comprehensive pathology setup of complete pathology solutions headed by well qualified pathologist doctors of Savera Hospital and trained technical personnel running 24 hours round-the-clock.Our lab uses the most advanced stat-of-the-art technology. We offer all-inclusive collection of diagnostic facilities including an extensive range of specialties in pathology department.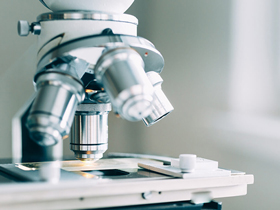 Our mission is to provide wide-ranging pathological investigations under one roof.
The Pathology Laboratory provides impeccable and timely diagnostic services at reasonable cost using modern technology and infrastructure manned by competent personnel. This has facilitated the achievement of the most basic necessity of individual health optimization. We are uniquely positioned based on our strength of deriving from the salient features of both hospital and community laboratories. As part of this endeavor we are steadfastly redefining preventive and diagnostic pathology services in and around Patna, Bihar.
Services Offered
The department is involved in providing diagnostics services in clinical Hematology, Cytopathology, Histopathology and clinical Pathology for the patients attending the Hospital.
A state of art of Blood Bank with facilities for collecting from suitable donors screening collected blood for various infected disease before labelling it for suitable transfusions and proper storage and cross matching with the prospective recipients.
ROUTINE PATHOLOGICAL TESTS & INVESTIGATIONS
Clinical Pathology
Biochemistry
Histopathology
Cytopathology
Haematology
Serology
Clinical microbiology
---